"We had a sense that this was going to be big, but we didn't know for sure," said Anna Shusterman, a co-chair of the College of Education Studies. "This is really hitting a need and resonating with what students want."
One year out, the College of Education Studies (CES) is officially big. On April 14th, 2020, the Wesleyan faculty voted to approve the College and its new linked major. Now CES has more than 120 majors and minors—and climbing. The thesis requests are coming in from the class of 2022. And that was just the first year.
The passion and need are clear in the student body. Wesleyan alumni frequently pursue careers in education after graduating, accounting for 10 to 18 percent of graduates in the last several years. Hundreds of alumni have also expressed interest in being connected to Education Studies at Wesleyan.
And the College is eager to create and offer more for its cohort. To expand the course offerings and build up the CES faculty, a new tenure-track professor, a postdoctoral researcher, and a visiting professor are set to join the College next year, with expertise in topics such as education policy and the effects of gentrification on urban public schools. "We felt a real need to fill out a gap in the curriculum and in faculty offerings we have right now, particularly around contemporary policy," said Abigail Boggs, a professor of sociology, FGSS, and Education Studies, who was on the search committee that reviewed over 300 applications.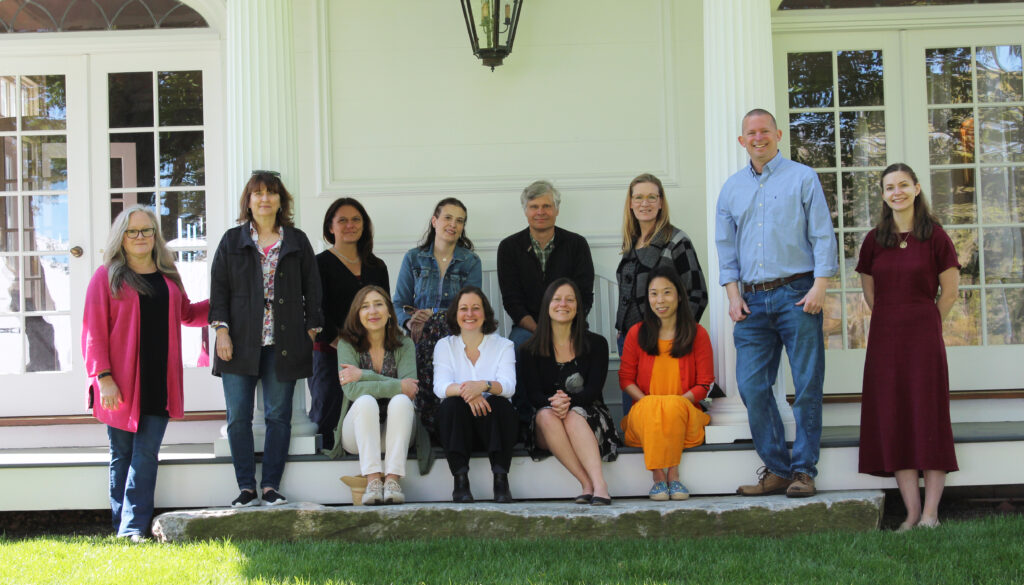 One of the first steps for the CES faculty coming into fall 2020 was launching the new introductory course and senior seminar. In order to create a more cohesive experience and a sense of belonging for each class, student majors now receive an academic baseline during their sophomore year and the opportunity to synthesize their coursework near the end to bookend the major.
New courses also graced WesMaps in the last academic year, such as the "Educational Gaming Lab" from Italian Professor Camilla Zamboni. The pedagogy-driven curriculum gave students a space to innovate by developing and adapting their own educational games. Resource Center Director Demetrius Colvin taught "Decolonizing Education," with a syllabus co-developed by Education Studies minor Tara Nair '21. It set out to answer questions about how modernity, colonialism, and liberalism have affected the very roots of the education system, and how students can learn in universities that are historically white spaces.
Another remarkable success was a speaker series on equity in education. Guests spoke on topics such as the assets that Latinx students bring to the classroom, inequities Black children face in American education, and how racism, classism, and the pandemic continue to affect students' learning.
The Zoom format turned out to be an advantage, offering the College the chance to invite speakers and audience members from all over. "I think it really gave the College of Education Studies visibility," said Amy Grillo, an Associate Professor of the Practice in Education Studies. "The word is out that there's cool stuff going on in education at Wesleyan!"
Education Studies coursework brings together a wide lens view of the American education system and gives its students flexibility in how they want to study it. As CES Co-Chair Steve Stemler explains it, the day-to-day experience of being a teacher is often about "subs and buses": who's in the classroom, and how are students going to get home at the end of the school day? Teacher certification programs are one step back, giving teachers the room to think about curriculum design and philosophy. "I think we're one step back from that," Professor Stemler said. "What are the big structural elements here? In terms of history, in terms of sociology, psychology."
Studying education doesn't mean that CES majors will all go on to become teachers: they can use what they learn in working with kids in any capacity, as members of a school board, or in any other number of ways. Taking the liberal arts approach gives students space to consider the challenges that dog the education system, said Greg Baldwin, an alumnus from the class of 1991 who is the principal and co-founder at the public Connecticut magnet school New Haven Academy. "It's consciously bringing young people to campus to really delve deeply into issues—and embrace complexity," Baldwin said. "And that's sadly lacking in a lot of educational programs and educational reform work."
Such a broad view equips students to run into different fields, such as psychology research, education policy, and law school, to name just a few examples. The College's first thesis student Dominique Monserrat '21, for instance, will be pursuing a Master of Public Policy degree at the University of Virginia to study the gap between research, policy, and practice in the education system, building on her thesis about the factors in the U.S. education system that affect Spanish-English bilingual education.
Majors and minors also gain a better understanding of their own experiences as students, and how the factors that shape the U.S. education system have trickled down to affect them on a personal level. "Going through the program gave me a little bit more confidence," said Charity Russell, who graduated as CES's first major in December and hopes to ultimately teach at a medical school. "Learning about the history of the education system inspired me to want to change the narrative."
What the future of the college looks like is ultimately, thrillingly, undecided. There is a clear faculty and student drive to expand course offerings in education policy and history, a need that will start being met with the new hires in the fall. More ambitious ideas are also being traded among faculty, students and alumni. Exciting possibilities are in the works, such as hosting a summer institute to bring together leading minds in the education field, creating a broader educational partnership with Middletown schools, and potentially connecting with another university to offer teacher certification.
Going into the fall, the College is set to explode, with course offerings that will be more expansive than they've ever been. CES faculty also hope to welcome students into the College's new building on Mount Vernon Street in the fall.
"We've never had a faculty meeting in an actual room," Professor Shusterman said. "We've been able to launch this virtually, and students are coming and they're really attracted to it."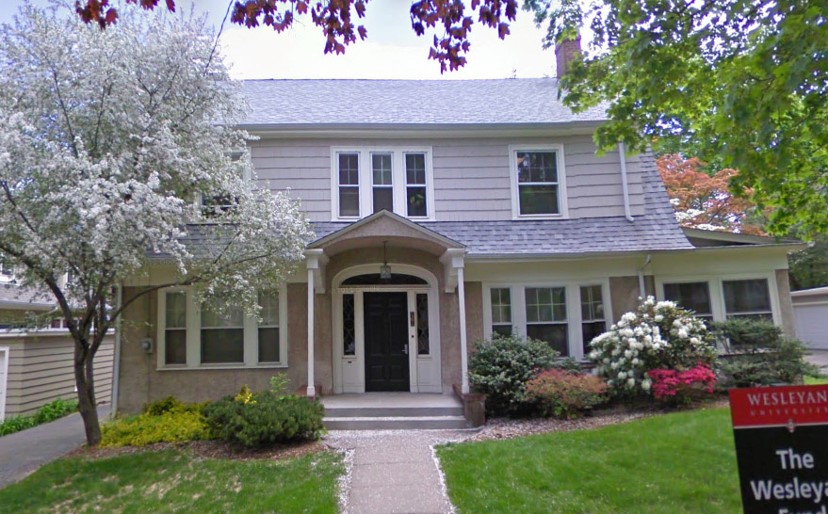 Being involved in the College of Education Studies is, by nature, a passion project. Students have to have another major to fulfill graduation requirements, and faculty are all appointed to another department. "All of us have a million different things going on, and yet there's 15 core faculty members, and everybody shows up to every meeting," Professor Stemler said. "The energy level is clear, and the commitment level is clear. It's really exciting that everybody's bought into this."
Article by Hannah Reale.
Students featured in the header image are, from left to right: Emma Powell, Emily Newman, and Safa Figal.