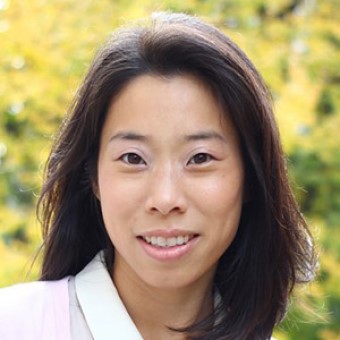 Dr. Roseann Liu will join the College of Education Studies as an Assistant Professor beginning July 1, 2021, marking the very first tenure-track hire for the College. Her area of focus is the anthropology of education. Liu is currently a visiting professor in the Department of Education Studies at Swarthmore College, as well as the recent recipient of the NAEd/Spencer Postdoctoral Fellowship. 
Liu spent the beginning of her life in New York City, attending a New York City public high school, and receiving an undergraduate degree from New York University. After graduating, she spent one year as an elementary school teacher in a charter school before switching to teaching in a more traditional public school. While this allowed Liu to get experience in the classroom, she knew she wanted to eventually pursue research.
"I never saw it necessarily as a stepping stone to bigger and better things, especially because I respect the profession of teaching, but I did know that I had interests that lay outside of the classroom teaching."
Liu moved to Philadelphia, shifting her area of focus to applied research and working for an organization called Research for Action for three years.
"That was a really seminal part of my formation as a scholar because at that organization, their expertise was in place-based research––the idea that knowing a place really well and having some deep institutional memory and history and understanding of a place and people in that place really mattered."
Liu then attended the University of Pennsylvania, where she pursued a joint doctorate in the Department of Anthropology, and the Division of Education, Culture, and Society.
"I think the melding of those two things speaks to a lot of my formation and a lot of my work experience and a life experience."
As Liu explains, these experiences helped inform her interest in education, as well as her future research.
"My experiences teaching, my experiences doing applied research, and some of the disciplinary training that I had in graduate school all shape the things that I'm interested in today," Liu remarked.
While she has spent the past few years teaching at the college level, that's not the only thing she's been involved with. Liu is currently knee-deep in writing a book about structural racism in school funding.
"My project is looking at the Pennsylvania state legislature, the campaigns for fair funding that are oftentimes organized by nonprofit organizations, and the lawyers who are a part of these lawsuits for school funding across the country," Liu explained. "It's about how white district privilege gets naturalized in the state legislature such that policies that actually will promote racial equity are immediately rejected."
She has also continued her organizing work, oftentimes helping the groups by ghostwriting Op-Eds in return for information.
"The way that I've negotiated some of the information that I got–– which really shaped my understanding of school funding in Pennsylvania and organizing campaigns–– was through this very specific genre of Op-Ed writing."
Liu hopes to continue this work in Connecticut.
"One of the nice things about being a faculty member is that you really do have so much leeway and such a wide bandwidth in terms of how you use your time," Liu said. " You have a lot of latitude in terms of what you want to do with your time. I've used it to carve out work in supporting campaigns and organizing groups as well as to ask and answer questions that are interesting to me."
Liu sees possibility in translating her research on school funding to the greater Hartford school system.
"I may continue this interest that I have in issues of school funding, but looking not through the state lens as much, but …more through local property taxes and how people make the decisions they do."
As for her role on campus, Liu will be teaching one section of the Fall Senior Seminar in Education Studies and is looking forward to the chance to connect with Wesleyan students.
"A number of faculty have said that students are the secret sauce and that they are what makes everything worth doing," Liu said. "Every day I have new ideas for how to engage with students, how to help them come up with a capstone project that they'll be proud of, and also how to just build a sense of community within the program.
When asked why she chose to come to Wesleyan, Liu emphasized how she got a great impression from the education studies community.
"I just got such a great vibe from all the faculty who are part of Ed Studies, everybody has been so welcoming and warm." Liu remarked. "There was such a genuine sense of intellectual engagement, there was a real sincerity, there was a real collegiality to everyone that I talked with."
Article by Hannah Docter-Loeb.